Xenia is beyond any doubt the most prominent exhibition for the hospitality industry. This year, Xenia featured "Digi Hotel", a special session focused on digital marketing, social media, SEO, digital PR, content and everything a hotel owner, manager or chain needs to know about online branding, engaging and promoting.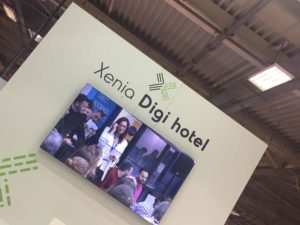 Our managing partner Katerina Dimitrakopoulou was invited to speak about one of our favorite subjects: "Social Media Marketing for Hotels". The presentation took place on Saturday the 25th of November at 16:00 and was attended by numerous visitors, which raised questions and engaged in a meaningful dialogue.
Find below the complete presentation and contact us for more!
xenia-Social Media Marketing for Hotels Dimitrakopoulou Katerina