Social Mellon participated at the 3rd day of DigiHotel at Xenia trade show 2019 which took place at Metropolitan Expo on the 25th of November. Social Media Trends and Reviews Management were the two main topics of the all-day discussions and masterclasses in a room full of visitors and professionals from the hotel industry.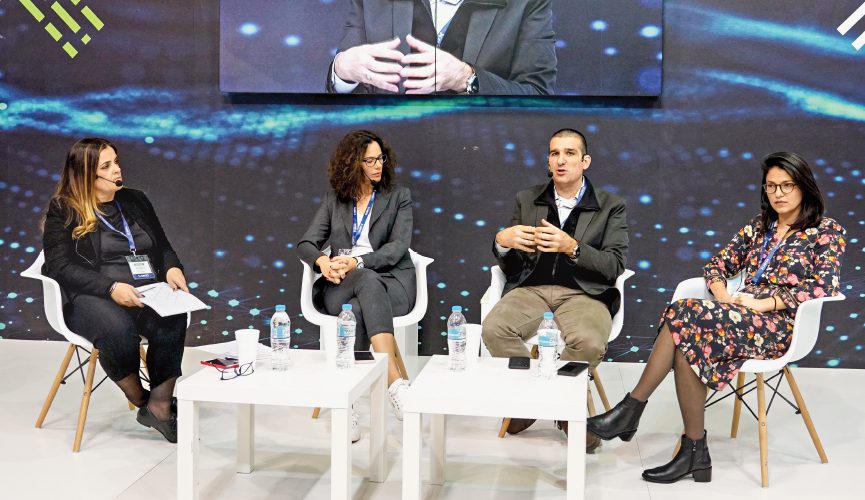 Social Mellon's managing partner, Katerina Dimitrakopoulou during the Panel entitled "Social Media Latest Trends" highlighted the importance of making Social Media content and paying attention on the personalization of the content, the target audience and the 'experience' sharing.
Participants emphasized the importance of Social Media so to attract prospective customers, as well as enhance the hotel's reputation and recognition. Katerina concluded by suggesting to the audience to invest on social media and make their people, personnel and guests, their own brand ambassadors.
Social Mellon participated also at the Interactive Masterclass about "How to respond to online reviews – Crisis Management". Journalist, Dimitris Stathopoulos coordinated the discussion, during which the audience raised questions and got high value insights. All guest speakers shared tips on how to answer correctly to online reviews and best practices. The discussion concluded highlighting the value of prompt answering to critics and the fact that a bad critic can be a great opportunity for feedback and improvement. Appropriate responds to customers may show off the hotel's commitment to offer high quality service.
It was an honor for Social Mellon to participate at the most prestigious exhibition for travel and tourism industry in Greece and we are looking forward to doing it again in 2020!