On the 8th of March, 2021, Social Mellon celebrated the International Women's Day by participating at the online event "Woman means…" organized by the Athens Chamber of Tradesmen and the Women's Entrepreneurship Association.
Renowned women from the fields of politics, business, science, culture and technology shared their thoughts and message about the women's role and position in today's society.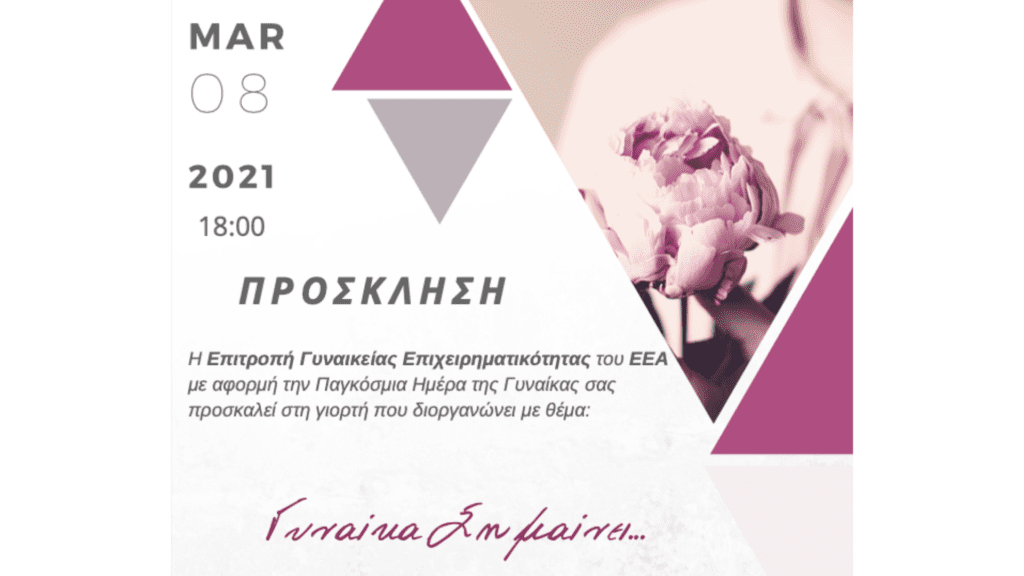 Katerina Dimitrakopoulou, Managing Partner of Social Mellon, highlighted the significance women's achievements in gender equality. She also emphasized on the inequalities that still exist in the workplace, identifying three values that we should take into consideration in order to narrow the gap: the value of taking difficult decisions, the value of standing for your beliefs and role and the value of education.
Values that women should remember personally: Decision making
 Most women constantly face difficult decisions, such as:
Should I pursue my career or focus on raising my children?
Is it better to work part time or full time?
Remain an employee or start my own business?
Go after a challenging promotion or sit tight?
Women have been trained from an early age to choose the safest solution based on  the opinion of others and stereotypes. In fact, difficult decisions are a valuable guide for every woman to discover her true destination.
Values that women should remember professionally: aim higher
Women need to ask for more and learn to negotiate better. In order to pursue equal payments and agree on better terms and work conditions, women should not be afraid of stereotypes: a woman who claims more is perceived as ruthless and cold, while a man is regarded as ambitious and competent.
However, stereotypes are changing and there are many men willing to actively support this change.
Values that women should remember as parents: train differently
Technology, Science, Computer Science and Applied Mathematics; we look forward to the day that a greater number of women will be in the field of STEM. If more young girls start having as role models female pilots, astronauts, inventors, engineers and scientists, then, maybe the business world will be a diverse place in the future. Proper education is the key to raise intellectual and confident adult females.
Social Mellon's message for the International Women's Day
We hope one day there will be no need for celebrating the International Women's Day. Not because we will forget the women's fights for equality throughout the years, but because we will have reached a point that equality will be self-evident in all aspects of a woman's life.
Listen here the online event "Woman means… on the YouTube channel of Athens Chamber of Tradesmen (1:50:20).